Welcome to my profile!
I am a computer programming/cybersecurity student as of 2019 with a longstanding love for Halo.
Things I'm interested in or have a good understanding of:

Languages:
C++
HTML
CSS
PHP
MySQL
JavaScript
OS:
Odds and ends:
History
Computer hardware
Halo
Verdun (2015)
Hearts of Iron IV
CustomRobo Battle Revolution
Star Fox 64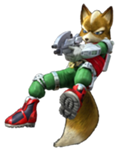 Community content is available under
CC-BY-SA
unless otherwise noted.