Today is Sunday, July 12, 2020, in case you were wondering. Probably not, but that's a cool way to greet someone to your userpage, ya'know?
Not active.  Very busy schedule means that I'll rarely edit here.
Hello, I'm 1hs444.  If you want to see more from me, follow me at @1hs444 on Twitter. Please don't, it's a mess.
A little bit about me
I love Star Fox.  It's probably my favorite game series.
I'm a somewhat seasoned wikian, so I will try my darnest to keep this wiki relevant.
I focus my energy here now, and respect the title of Administrator. (Even if it looks like I don't)
If you need to contact me, leave a message on my Message Wall.  I'll get back with you in a mere couple of days, tops.
If you have questions about Star Fox or the Arwingpedia, either I, or someone else on the Admin Team can help.
Peace out.
 1hs444  ¯\_(ツ)_/¯   

☢ 21:13, April 15, 2016 (UTC)

.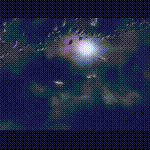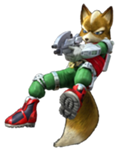 Community content is available under
CC-BY-SA
unless otherwise noted.