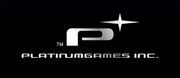 PlatinumGames Inc.
is a Japan-based independent video game development company. It was founded under the name
Seeds, Inc.
on August 1, 2006 by Shinji Mikami, Atsushi Inaba and Hideki Kamiya, the former key members of Capcom's Clover Studio and still retains many other former members of the studio. They developed
Star Fox Zero
and
Star Fox Guard
with
Nintendo
.
History
Clover Studio was responsible for many critically acclaimed titles such as Viewtiful Joe and Ōkami. In October 2006, the Capcom Board of Directors decided to shut down and succeed in March 2007 and all original Clover IPs (Viewtiful Joe, Ōkami and God Hand) remained with Capcom.
The company merged with ODD Incorporated in October 2007. In May 2008, PlatinumGames announced a four-game deal with Sega. The games involved in the development and publishing deal included Bayonetta, a "stylish action game" for the PlayStation 3 and Xbox 360 directed by Hideki Kamiya and featuring "a witch battling angels", a science-fiction RPG for the Nintendo DS called Infinite Space, and MadWorld, an "ultra ultra violent" action game for the Wii with black and white Sin City-inspired graphics. The fourth title, Vanquish, directed by Shinji Mikami, was released October 19, 2010. Mikami has since announced his departure from PlatinumGames to form his own development studio, Tango Gameworks, that was subsequently acquired by ZeniMax Media. Atsushi Inaba stated that the "partnership has been great" and expressed his gratitude for allowing the company "maximum freedom" in development.
In October 2010, Atsushi Inaba mentioned that the company was in talks to extend their partnership with Sega. In the following December, Sega of America vice president of sales and marketing Alan Pritchard confirmed that a fifth game had been added to the development contract, but did not announce any other details on the game. The title was revealed in January 2011 to be Anarchy Reigns (Max Anarchy in Japan), a "massively multi-player beat-em-up" scheduled for release in July 2012. At the Spike Video Game Awards on December 10, 2011, it was revealed that PlatinumGames are also the developers for Konami's spin off title, Metal Gear Rising: Revengeance. At E3 2012, Nintendo confirmed that they would publish a game by PlatinumGames, under the working title "Project P-100", later titled The Wonderful 101. In September 2012, a sequel to Bayonetta, Bayonetta 2, was announced for the Wii U. This time, Inaba would lead the game's development and Nintendo would serve as its publisher.
In a posting on Twitter on January 23, 2013, Inaba indicated a passing interest in having PlatinumGames acquire the Darksiders franchise from Vigil Games—its bankrupt parent company THQ had closed the studio after receiving no offers to purchase it at auction. At E3 2014, it was announced that Platinum was developing a new title called Scalebound exclusively for Xbox One under Kamiya's direction. A video game tie-in with Nickelodeon's The Legend of Korra television series has also been announced to be published by Activision.
In an interview with UK-based gaming website Computer and Video Games on June 25, 2014, Bayonetta 2 director Yusuke Hashimoto expressed interest in working with Nintendo on a possible sequel should the opportunity arise. Platinum Games is also currently working on an unannounced project, which is set to be revealed at E3 2015 on June 16, 2015. The game was later revealed as Transformers: Devastation, a cel-shaded action game to be published by Activision.
It was announced on June 16, 2015, that Star Fox Zero and Star Fox Guard would be developed by both Nintendo and Platinum Games.
Games developed
| Year | Game | Publisher | Platform(s) |
| --- | --- | --- | --- |
| 2009 | MadWorld | Sega | Wii |
| 2009 | Infinite Space | Sega | Nintendo DS |
| 2009 | Bayonetta | Sega | PlayStation 3, Xbox 360, Wii U |
| 2010 | Vanquish | Sega | PlayStation 3, Xbox 360 |
| 2012 | Anarchy of Reigns | Sega | PlayStation 3, Xbox 360 |
| 2013 | Metal Gear Rising: Revengeance | Konami | PlayStation 3, Xbox 360, Microsoft Windows |
| 2013 | The Wonderful 101 | Nintendo | Wii U |
| 2014 | Bayonetta 2 | Nintendo | Wii U |
| 2014 | The Legend of Korra | Activision | Microsoft Windows, PlayStation 3, PlayStation 4, Xbox 360, Xbox One |
| 2015 | Transformers: Devastation | Activision | Microsoft Windows, PlayStation 3, PlayStation 4, Xbox 360, Xbox One |
| 2016 | Star Fox Zero | Nintendo | Wii U |
| 2016 | Star Fox Guard | Nintendo | Wii U |
Community content is available under
CC-BY-SA
unless otherwise noted.