Biography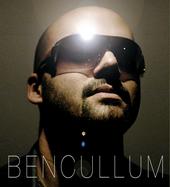 Ben Cullum is a musician, composer, and record producer based in the United Kingdom. He acquired his music degree and began work as a session bass guitarist. Soon after, he began working for Rare, composing music for games and providing voices for characters on many different games, including the Perfect Dark series.
Cullum is the older brother of Jamie Cullum, and helped him write some of his songs. Ben has also written his own single "Can't Get Better Than This" released in 2005.
Cullum and the Star Fox Series
Ben Cullum provided the English voice for Falco in Star Fox Adventures and Super Smash Bros. Melee. He also helped compose some of the music in Adventures alongside David Wise.
External links